An election for the Bon Homme Yankton Electric Board of Directors will be held at the annual meeting at the Leonard Cimpl Baseball Field in Tabor on August 11, 2020 at 10 AM. Director Districts 1, 4, and 6 have terms expiring this year. Incumbent directors Paul Voigt and Dean Sternhagen have filed petitions for re-election for Districts 1 and 4 respectively. Both incumbent directors are running unopposed.
Rick Koupal, the incumbent director in District 6, is not seeking re-election because after 18 years, he has decided to retire from the board of directors. There has been only one petition submitted for the District 6 seat by Rick Cheloha, so he will run unopposed.
District 1: Paul Voigt serves the northwest corner of the service area. He has served on the board for 12 years. He is currently serving as President of the board. Paul farms near Avon and is active in the Lions Club and the Calvary Baptist Church. Paul and wife, Tracy, have two children, Derian and Cassandra.
Paul states, "Bon Homme Yankton Electric is a good group of employees and board members and I would enjoy serving alongside them again. My goal would be to continue safe, reliable and affordable power while keeping the co-op strong and tied to our rural communities."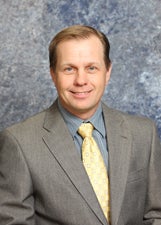 District 4: Dean Sternhagen represents two townships including the town of Tabor. He has served on the board for three years, and he recently completed the Credentialed Cooperative Director (CCD) program. Dean and his wife Teresa Sternhagen are active in the Tabor community, and they have three children, Zac, Carly and Katelyn.
Dean works as a broker associate for Vision Real Estate. He graduated from Bon Homme High School and then attended Northwest Community College. Dean is a volunteer on Tabor's fire department and an active member of St. Wenceslaus church. His favorite volunteer activities are organizing the annual Rich Schild Memorial Fireworks, putting together the poker run, and bingo night.
Dean is seeking reelection because, "The last three years has been a terrific experience, there has been a huge learning curve understanding the cooperative and the way it functions, but it truly is a fascinating business. The cooperation we have with our employees and with other cooperatives has been very impressive, I ran for re-election because I enjoyed the first three years and hoped to serve our members for another three."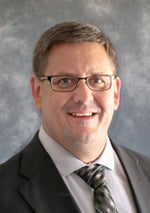 District 6: Rick Cheloha is running to represent the South Utica township which encompasses the Lewis and Clark Lake area just west of Yankton. Rick decided to run for the board because, "I believe in the co-op and public power mission. Having just retired from an electric utility, I want to stay current and give back."
Rick has an associate degree in business administration. He worked for 11 years in residential construction and for 31+ years at a public power district in Nebraska. Rick is involved in the community through his church, Habitat for Humanity, and United Way.
He has previous experience as a board of director for his church, NRD, Habitat for Humanity, local homebuilder board, and state homebuilder board.