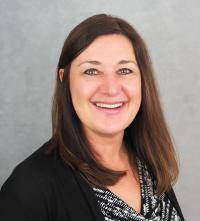 Stephanie Horst
I have two things to bring to your attention this month. One is a bill credit that members received, and the other is the B-Y Electric August 16th, 2022 annual meeting.
First, the bill credit B-Y Electric members received. Because electric cooperatives are non-profit, margins are returned to members. Last year, Basin Electric and East River Electric, our cooperative generation and transmission providers experienced more 2021 margins than expected. 
As a result, B-Y Electric received a $267,000 bill credit on our January power bill. At the April Board meeting, your Board recognized that this bill credit is providing unbudgeted margins for B-Y Electric and decided to pass the bill credit back to the members based on eligible electric usage in 2021 which is reflected on their May 1, 2022 electric bill.
With gas, groceries, and other costs soaring, our members can feel confident that B-Y Electric is not contributing to those stresses and is actually offering some relief. 
Second, the annual meeting is planned for August 16. 2022. For the last couple of years, we have held our annual meeting differently because of Covid precautions. In 2020 we held a Drive-In meeting which had low attendance so in 2021 we shifted to a Drive-Thru meeting which unexpectedly provided more registered members than the in-person meeting held in the Beseda Hall. 
Because membership participation is vital to the health of our co-op and the favorable attendance in 2021, your Board has decided to have this year's annual meeting Drive-Thru style again. Members will drive into Tabor and be directed through a series of stops to register, vote, and receive their attendance gift and a $20 meal certificate to a local participating restaurant. 
Due to the record turnout, members experienced longer than expected time waiting in line. We have solved this by having more stations to move the line along more efficiently. All registered members names will also go into a drawing for door prizes. After the meeting adjournment, the drawing will be broadcasted live on our Facebook page.
More details will be announced in the next months' issues of the Cooperative Connections. Our hope is that you enjoy a quick drive to Tabor on August 16th, exercise your membership privilege to vote for director leadership (details are on page 7 of this issue) and on other Cooperative business, and enjoy a meal with your certificate. 
As I end this praying for much needed rain, stay safe and remember to contact us early in your construction planning to ensure we have the materials for your project.