Written by General Manager Stephanie Horst
This article originally appeared in the January 2021 Cooperative Connections Magazine.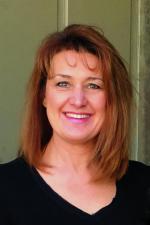 Some may say Santa came early this year to Bon Homme Yankton Electric members. At the November 18, 2020 board meeting, the Board of Directors approved a COVID Relief Credit, and it was applied to eligible members on their December 1, 2020 billing statement. Some questions come to mind that I would like to address.
How in the world can this be possible? 
Well, simply put, we have more margins or profits than was budgeted for 2020.  The pandemic stopped most of our normal activity which reduced our expenses plus we saw increased sales. 
Aren't margins a good thing? 
Yes, and we budget each year for some margins to keep rates stable and to ride out unforeseen things that can cause sudden expenses like weather events or the loss of a large load. 2020's unpredictable pandemic is doing the opposite with decreased expenses and increased sales. The COVID Relief Credit is to return excess unbudgeted margins.
I thought Bon Homme Yankton Electric returned margins with capital credit retirements.
That is correct, we do. Bon Homme Yankton Electric's capital credit retirement is on a twenty-year rotation. Your Board recognized that these unbudgeted margins should be returned this year and not be held for twenty years because of the unique situation surrounding the margins.
This is the beauty of being a cooperative; the member-owners get the profits returned to them. If we were a for-profit utility, our consumers would not be owners and would not be getting the profits. They would go to the stakeholders. 
But you, as a member-owner, are not just a member of Bon Homme Yankton Electric, you are also a member of East River Electric Power Cooperative and Basin Electric Cooperative which are your generation and transmission cooperatives.
This cooperative three-tiered network that we, along with other electric cooperatives, created is what keeps us strong, reliable, and stable. On page 3 of this issue, I have included a letter to you explaining a challenge East River Electric is facing with another South Dakota cooperative and our stance on this. This issue ultimately affects each one of us as an East River Electric member. We will most likely be paying for the implications through rates. If you have any questions about this issue or anything else, you can reach me at horst@byelectric.com or at the office (605) 463-2507.
As a reminder of how beneficial it is to be an electric cooperative and to be part of a strong cooperative network, enjoy this COVID Relief Credit as it lightens your financial burden in some way this Holiday Season.